So with the Fashion Show coming up in just 2 days, a must know how is smokey eyes! They are necessary for the runway! As a licensed cosmetologist (yes I went to beauty school and am licensed for hair & make-up in the state of FL) I think every girl should know how to do smokey eyes! Besides the fashion show they are the perfect look for any night time event. Smokey eyes give you a sexy, mysterious look. It's very intriguing and glamorous! I love it! Pair is with nude lips and a light blush and you're set for the night! I am pretty much sporing smokey eyes everyday after 4 ;) Ha ha ha! Also when you think of smokey eyes don't always assume black. Try out a purple, gray, brown or dark green shade. Feel free to mix it up! Play around and have fun with it! I know you may not get the perfect smokey eye look on your first try, it does take a little bit of practice! So keep at it and keep trying! Make up allows us to create and change our appearance!


First off, here are the tools you will need which you can pick up at Sophie & Trey at GREAT prices!!!




Black and beige eye shadows ($1.99 each)
Black mascara ($1.99)
Black eyeliner pencil ($1.99)
Eyelash curler ($1.99)
A sponge tip applicator ($1.99)
A blending shadow brush ($1.99)
Nude lipstick or lip gloss ($1.99)
Make-up remover (just in case, $3.99)


Here's a step-by-step tutorial from Kevin Aucoin, who was by far the BEST celebrity make-up artist, for you to help you create the classic yet sexy smokey eye look! I also took pictures of myself as I did each step so you could see! Pardon the towels in the background and it's not the best photo taking skills lol ;)



Step 1. Prepare Lids
If possible, you should remove contact lenses before working on the eye area and put them back in when you're done.

Use concealer sparingly, followed by loose powder applied with a powder sponge (not velour). (Optional: leave a little powder under the eye, to catch falling shadow.)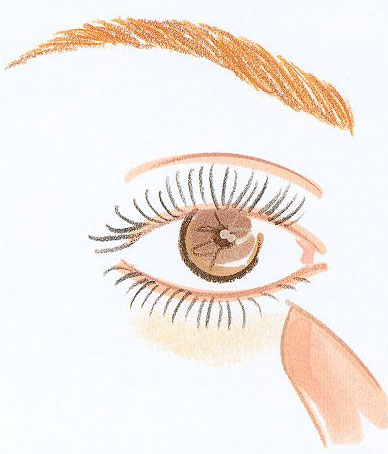 Step 2. Use Eyeliner
Apply black eyeliner pencil to upper and lower inner eye area.

Use the pencil liner from the inner eye corner to the outer.

Smudge pencil gently into the lashes.




Remember you can use

jewel-toned colors - line your eyes with a purple, blue or deep green liner.

Step 3. Blend & Smokey Effect
Using either a sponge-type applicator or shadow brush (your choice), blend pencil into smoky circle around eye.
Step 4. Apply Darker Color – Smokey Effect Itself
Then using the eyeshadow applicator, softly retrace penciled area (from lashes outward) with black eyeshadow. The idea is to smoke up the area. Remember to use as little as possible to get the best results.
Next, using the eyeshadow brush, arc into the crease of the eyelid, under and softly outward from the corner. (Concentrate the shadow on the outer half of the eye.)

Step 5. Light Base Color on Upper Lids
Use beige powder eyeshadow to highlight browbone and eyelid. (You can even sweep a little bit slightly down the side of the nose and under the eye.)
Step 6. Correcting Smoky Eyes
Make sure your eyes match and use a Q-tip, if needed.

Step 7. Apply Volumizing Mascara
Curl the lashes and apply black mascara. The more coats, the more dramatic!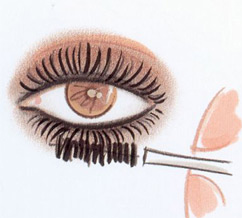 As a bonus.....
Finally, fill in the mouth (using a lip brush) with neutral lip color
and dust the cheeks with apricot blush.

So stop by and pick up some make up today and give this a try!! If it's not right the first time, use some make-up remover and try again! We have some awesome cucumber make-up wipes!! Smell great and work amazing!!!!
2 more days till the show! AH! Love it!
XOXO